Scroll down for download and information.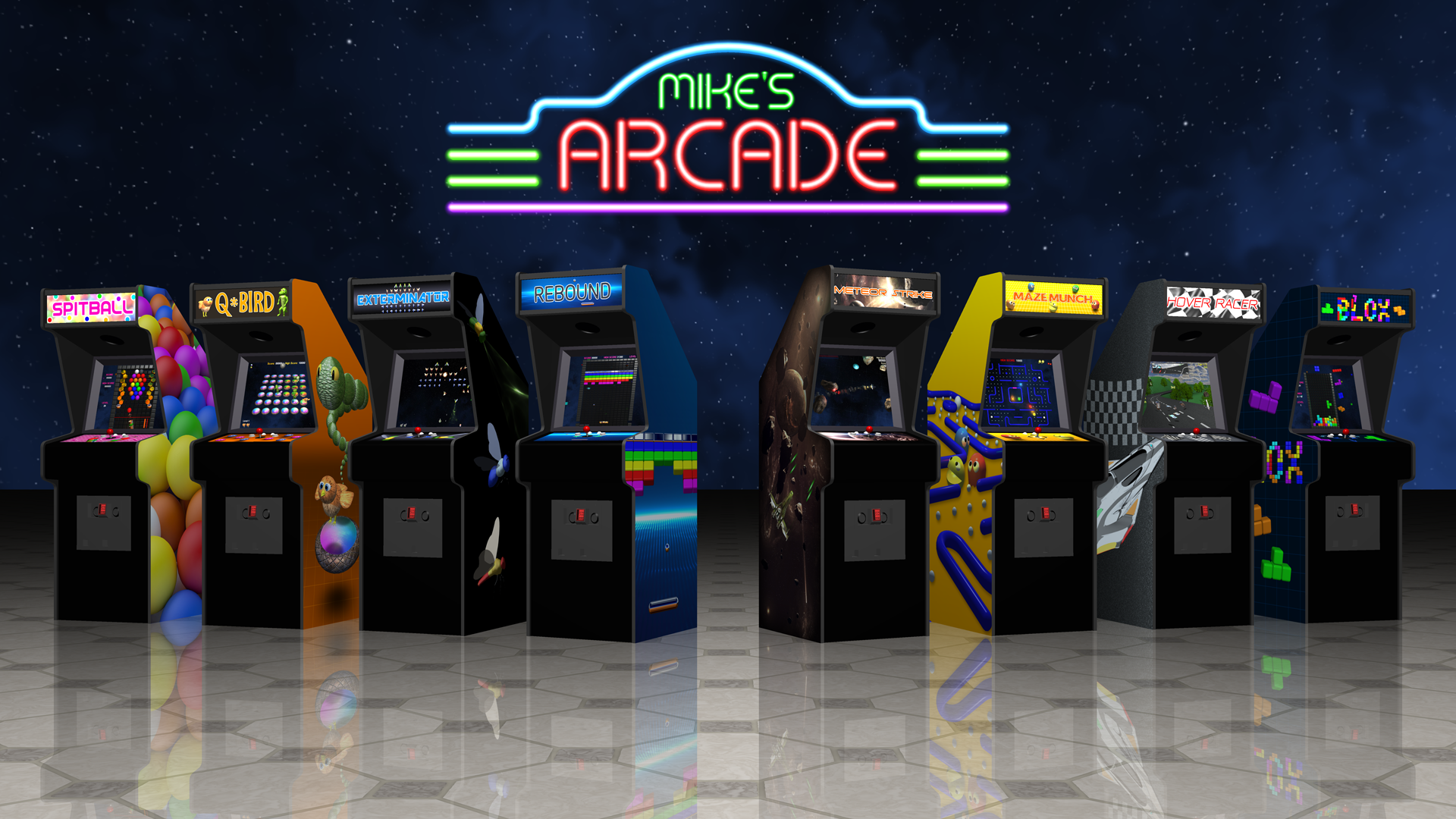 Promo image:
HD 1920x1080
|
Ultra HD 3840x2160


Download on Steam.
Requires Windows 7 or higher; .NET Framework 4.0.
Don't have Steam? Just click "Install Steam" at the top of the store page.
Spitball: Shoot balls to connect same colors and clear the board.
Q*Bird: Hop on tiles to change their color while avoiding predators.
Exterminator: Blast waves of space insects and take out the hive.
Rebound: Deflect the ball to take out bricks, and collect power-ups.
Meteor Strike: Blast asteroids and UFOs, and try to avoid collisions.
Maze Munch: Gobble pellets, and try not to be gobbled.
Hover Racer: Fast paced racing on rollercoaster-style tracks.
Blox: Drop and rotate block pieces to form complete rows.




Mike's Arcade Copyright Ⓒ 2022 Mike Sedore



↩ Mike's Apps Privacy Policy | Support